Tree removal martinsville in, Hamden CT.
May 22, 3. Cut away all but 5–12 canes for a large, bushy rose bush. If you're less concerned about the appearance of the individual roses and more concerned with a well-developed rose bush, opt to prune the bush moderately.
Leave the 5–12 canes between 18–24 inches (46–61 cm) high%(1). How to cut a rose bush for winter. Vutaur 1 Comments. Some are made extra-long to shield your arms.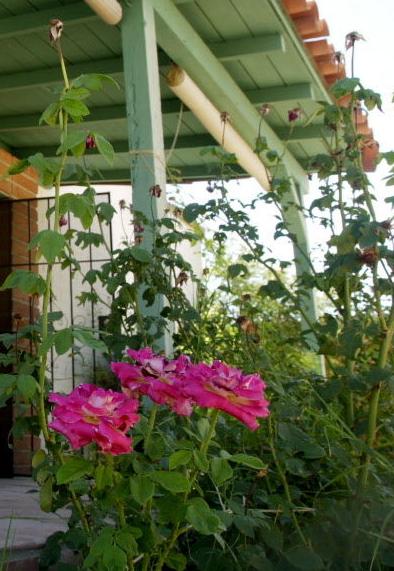 In cold-winter climates, pruning roses in spring is often reduced to one option: When you cut back flowering stems, leave 2 or 3 buds on the summer growth. Moderate pruning five to 12 canes cut to 18 to 24 inches makes for a larger stumpcutter.buzzg: Georgetown MA.
Cutting a rose bush for winter. How to Prepare Roses for Winter Coax Them Into Dormancy. The cutting should be made from new growth at least inches long and ideally come from the outside of the plant versus the center. In the cold season prune English roses by 13 to 23 of their stumpcutter.buzzg: Georgetown MA. Feb 08, How To Cut Rose Bushes In Winter, Nice Tutorial, How To Cut Rose Bushes In WinterMissing: Georgetown MA.
Generally, you should cut back your rose bushes at least once a year to keep it tidy and encourage new growth. Pruning should be done as spring begins, so your rose bushes can re-grow in time and look great all year round.
You should avoid pruning your rose bushes around winter, as they may be vulnerable to the stumpcutter.buzzg: Georgetown MA. Nov 28, How to Prune Rose Bushes for Winter. The rose has evolved from one simple flower into an intricate collection of species and cultivars, each with its own pruning rules. Climbing roses Missing: Georgetown MA. Nov 04, Plants; by Mim (IC:) Asked n Nov 04, How to cut Rose bushes back for winter.
Answer this question + 4.
Once new leaves appear start feeding your roses for a great flush of flowers.
Answered 5 answers Missing: Georgetown MA. WHEN TO PRUNE ROSES The best time to prune roses is in late winter or early spring, around the time new growth begins. This could be as early as January or as late as May, depending on your climate.
If you'd like to mark your calendar, or set yourself a pruning reminder, here are regional estimates: Zones 3 Missing: Georgetown MA.